Experience an exciting and refreshing scuba diving adventure.
Scuba Diving in Goa is one of the best adventure to do. India's vast coastlines and tropical waters make it the ideal destination for exploring the underwaters. Where Water Sports in Goa has always been a preferred tourist activity, we, North Goa Water Sports has gone a few steps further and made affordable scuba diving possible. Explore the colorful and tranquil waters of Goa as you dive into its depths and see our shorelines from a different perspective. Even if you are a non – swimmer, you can enjoy the dive.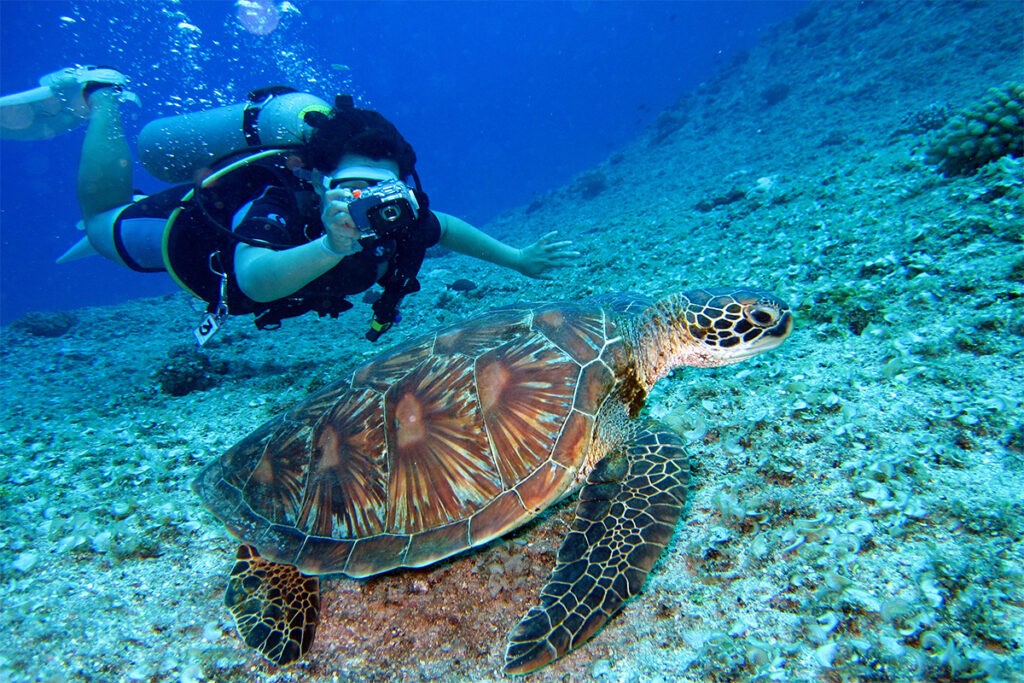 We offer scuba diving trips for the experienced and lessons for the new, so even non swimmers can enjoy Scuba Diving. Spend 30 minutes, Snorkeling in Goa in the under waters of Goa beach as you explore its sea creatures, corals and other marine life. Our carefully picked spots, meticulously packed safety gear and professional trainers ensure your Scuba Diving experience is worth a lifetime.
There's a lot of see when you go Scuba Diving. With instructions from certified PADI Scuba Diving trainers.
What's included in our scuba dive Goa package
Destination : Grand Island
Departure Location : Calangute
Timings : 8.30 AM to 4 PM
Duration : 30 minutes (underwater)